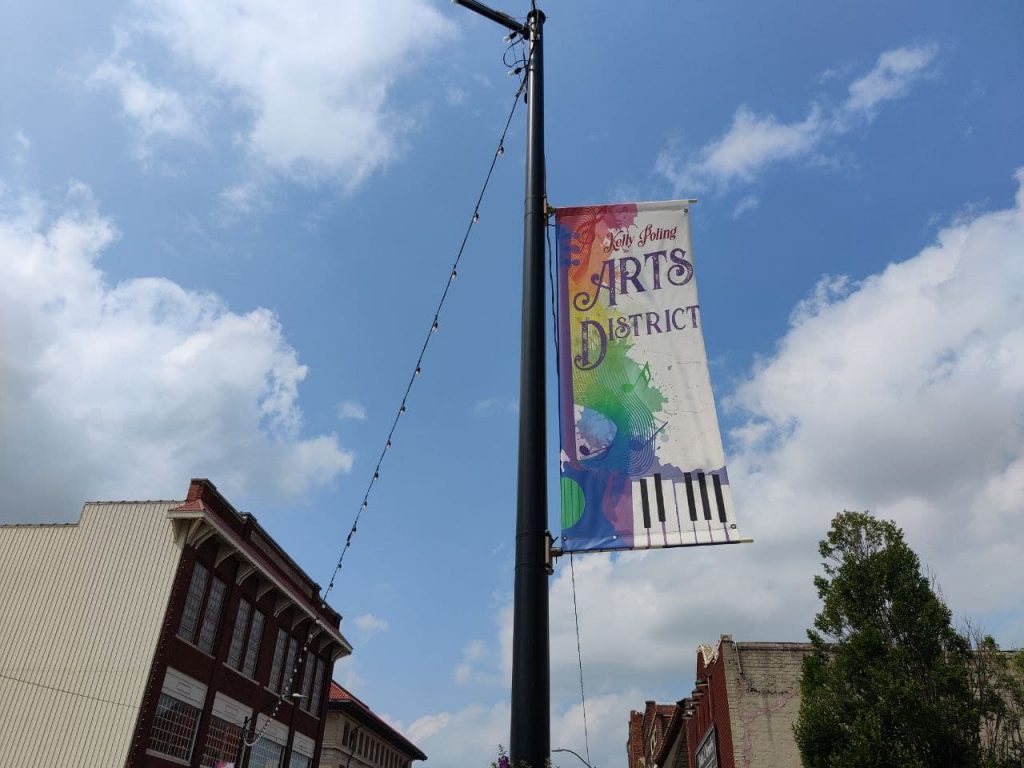 Kelly Poling Arts District
Here at Kelly Poling Arts District Corporation, we're committed to investing our expertise and resources in order to further achieve our cause.
Since 2000, we have set a mission to support our community members in a variety of ways.  This will not be measured by our monetary success but by more qualitative measures such as the scale and effectiveness of our efforts.  Just imagine what we can achieve together!
Most people know Kelly for his murals throughout the Midwest, but his grand canvases were not a match for the grand heart he displayed to all. Kelly valued personal connection with others. He thrived when he was able to build relationships, sharing his heart and hearing another's story. He had an inherent desire to help.
Kelly believed in the vision for the beautification and revitalization  of downtowns across the United States and carried that out in what became his life's work. This led him to live his life contributing his time, ideas and talents to numerous boards, committees and to any person who wanted to talk through an idea. As you drive through Chillicothe, you can see his expertise and intention throughout.